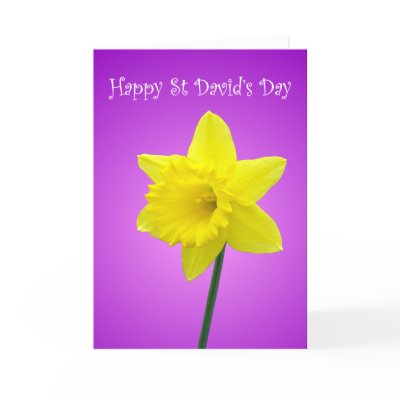 1st March is St David's Day: the traditional day of the Welsh.

St David reached the status of archbishop of Wales, and was one of many early saints who helped to spread Christianity among the pagan Celtic tribes of Western Britain. Apparently he lived a frugal life, eating mostly bread and herbs and just drank water. Dewi died on 1st March 589AD and was buried at St David's Cathedral in Pembrokeshire which became a place of pilgrimage throughout the Middle Ages.

St. David's Day is celebrated by Welsh people all over the world and is a time when the wearing of the national emblems of Wales - a leek or a daffodil - is a must.